As we prepare to welcome Jim Malcolm back to our stage on Thursday, March 21 at the Blue Ball Barn (tickets are still available!), we thought it would be fun to dive into the archives and look back to one of Jim's previous appearances with us.
We first met Jim in the late 1990's when he replaced Ian F. Benzie as lead vocalist for the Old Blind Dogs and made several appearances with them for us during the years we held our concerts at O'Friel's Irish Pub on Delaware Avenue in Wilmington, Delaware. In 2002, Jim left the Dogs to pursue his solo career, appearing for us on his own for the first time at the Buzz Ware Center in Arden, Delaware in October of 2003.
From May, 2004 through March, 2006 we held most of our concerts at the 4W5 Cafe, which was located at 4 West 5th Street in Wilmington (hence the name), at the corner of 5th and Market Streets. (Sadly, the venue is no longer in existence). The photos in this post feature Jim's performance there on November 4, 2005.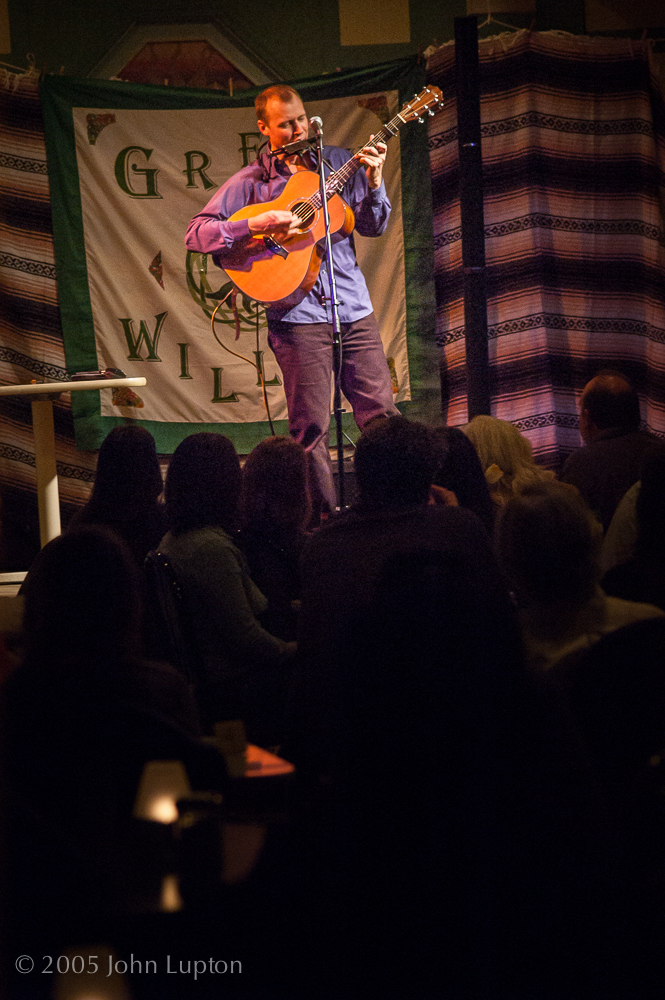 Jim has returned to our stage several more times over the years, and each time he continues to charm us with his music, stories, good nature and good humor. Whether he is to you an old friend – as he is to us – or a new face, we hope you'll come out on March 21 to join in the fun. Visit greenwillow.org, send email to info@greenwillow.org, or call (610) 566 4932 for more details.