Thursday, September 27, 2018 – 7:30 pm
Jez Lowe & James Keelaghan
1914 West Park Drive (Alapocas Run State Park), Wilmington, Delaware
Tickets:
$24.00 Advance Online
$28.00 at Door
Age 17 & under FREE when accompanied by a paying adult
Tickets go on sale Monday, April 2,  2018 Doors open at 7:00 pm.
DISCOUNTED ADVANCE ONLINE TICKET SALES WILL END AT 7:30 AM ON THURSDAY, SEPTEMBER 27. HOWEVER, TICKETS WILL STILL BE AVAILABLE FOR SALE AT THE DOOR.
Cash, check or credit card accepted for payment at door.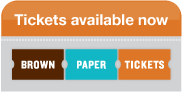 Two songwriters emerged on to the international acoustic music touring circuit in the late 1990s who, despite their different backgrounds and places of origin, have established a musical relationship that has lasted more than twenty years.
James Keelaghan comes from Alberta, Canada, and has established himself the world over as a writer and performer of considerable skill. Jez Lowe is from County Durham in North East England, and is widely acknowledged as something of a national treasure on the UK folk circuit and beyond. How these two men have come to tour together, sing together and even write together, is a remarkable testament to their shared experience and mutual admiration and empathy.
James and Jez began their partnership somewhat casually, when they found themselves on the same touring circuit of Australian folk festivals back in 1997. Their first formal tour together took place in 2001, a month-long haul across America and Canada. It is a partnership which has continued sporadically ever since, most recently when they were joined by Archie Fisher for the "Men At Words" tour in 2015.
This year sees them back playing as a duo in the States and Canada once again.